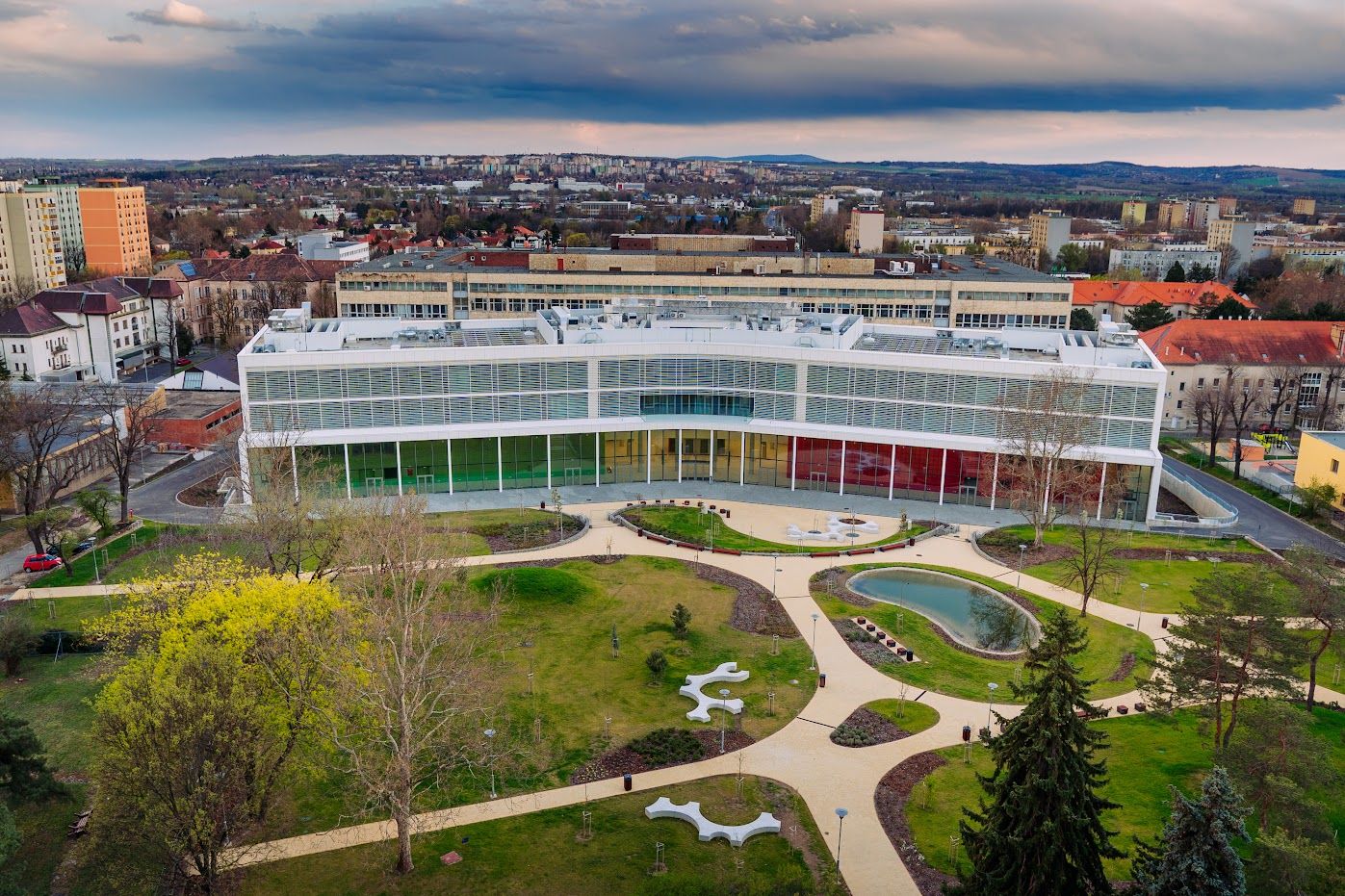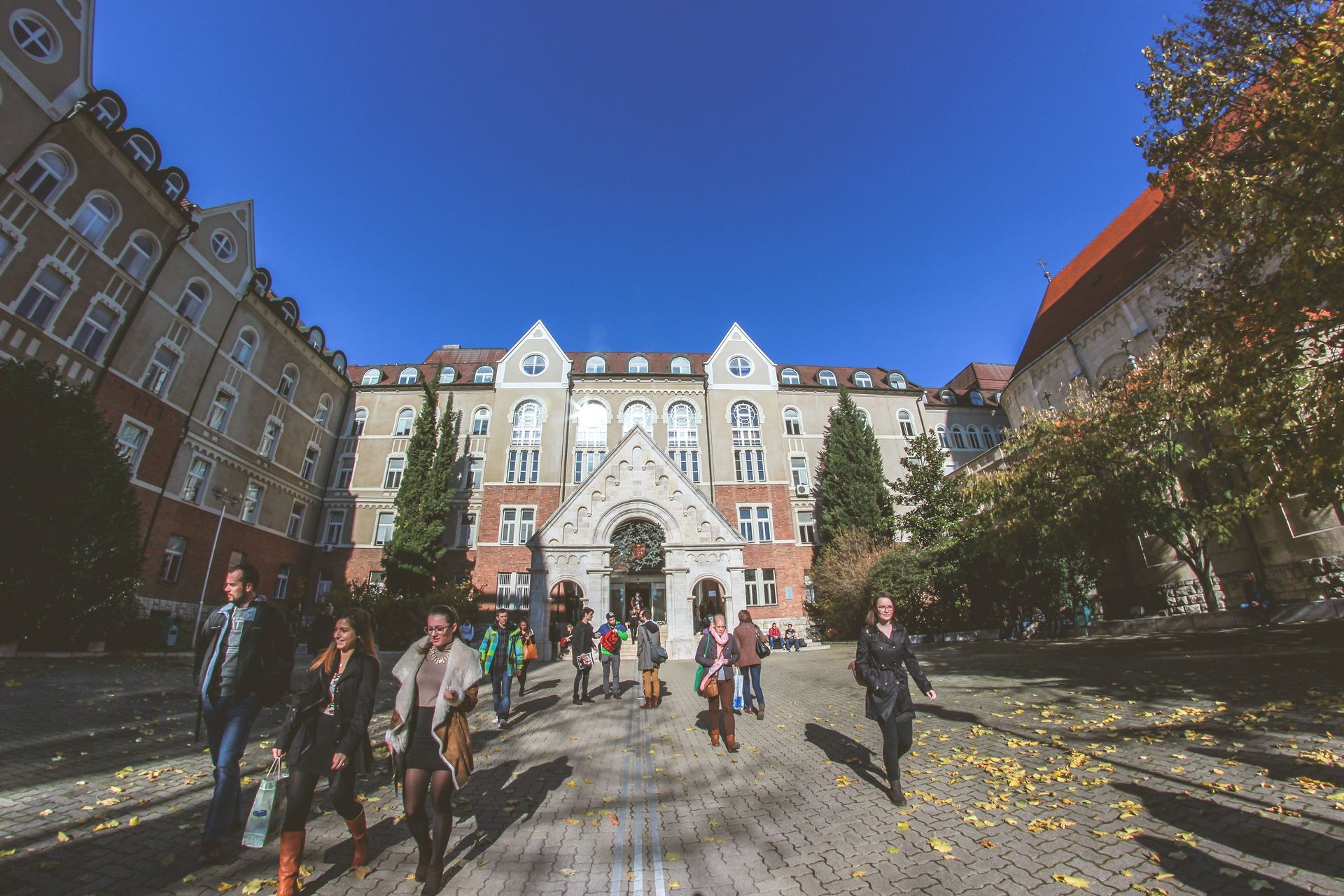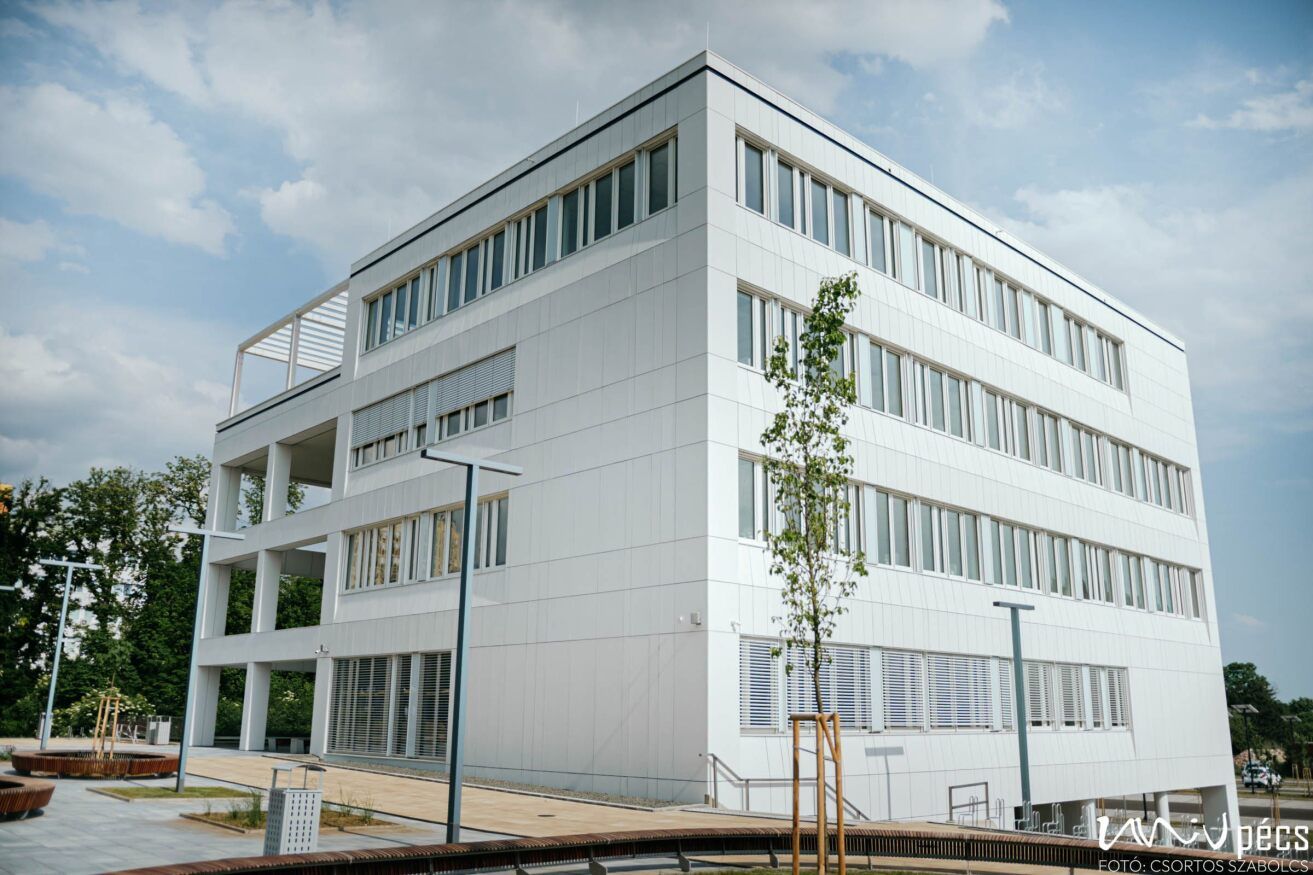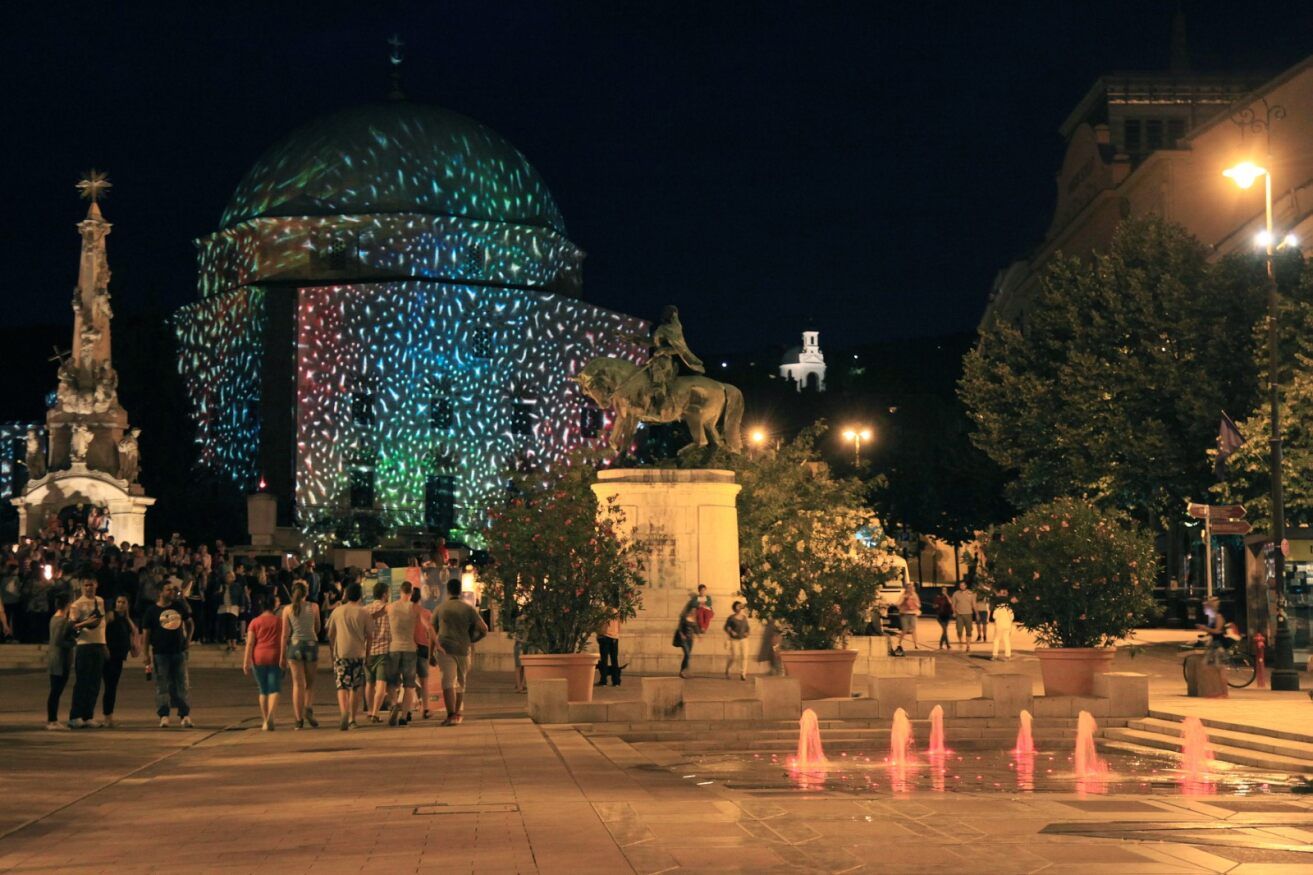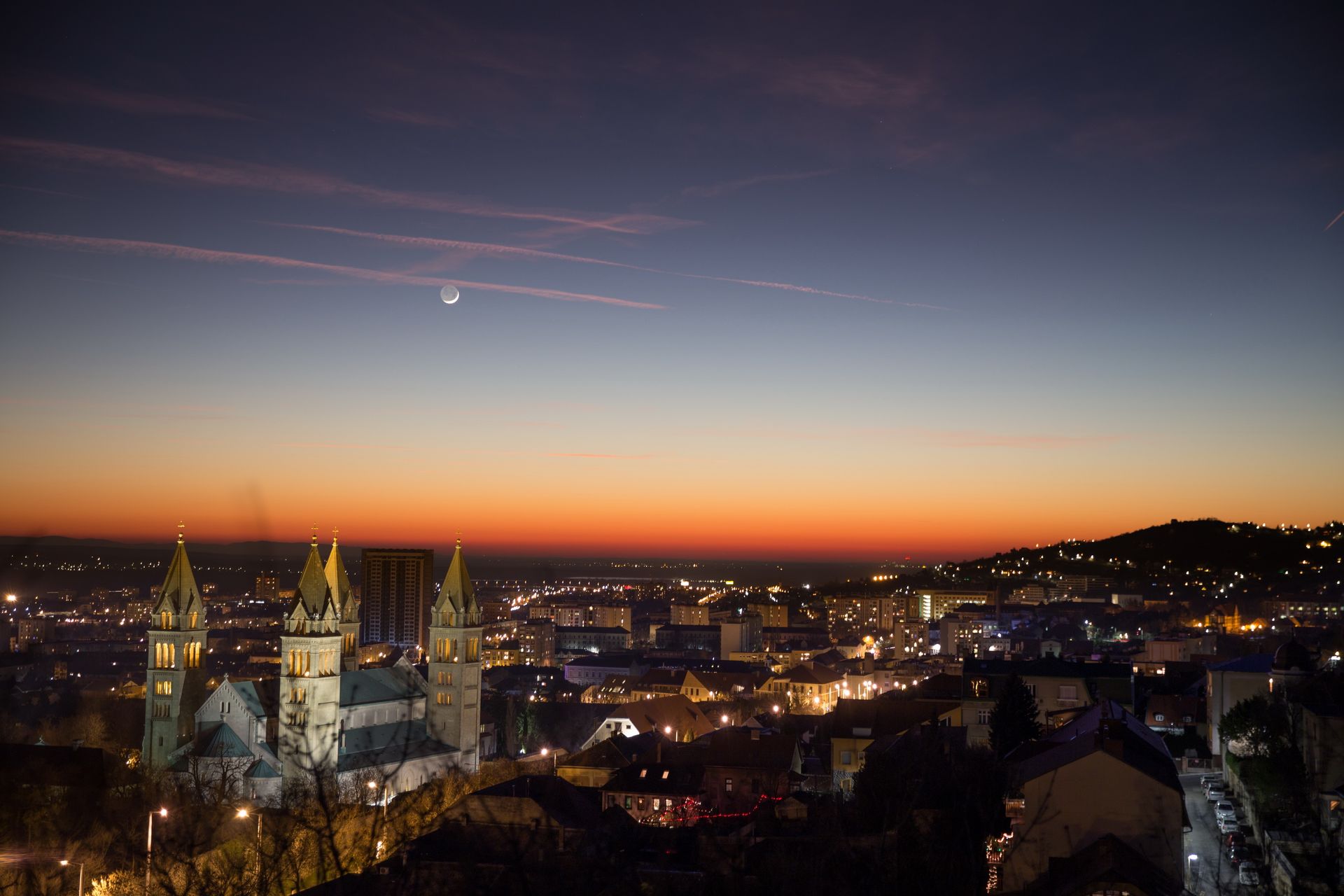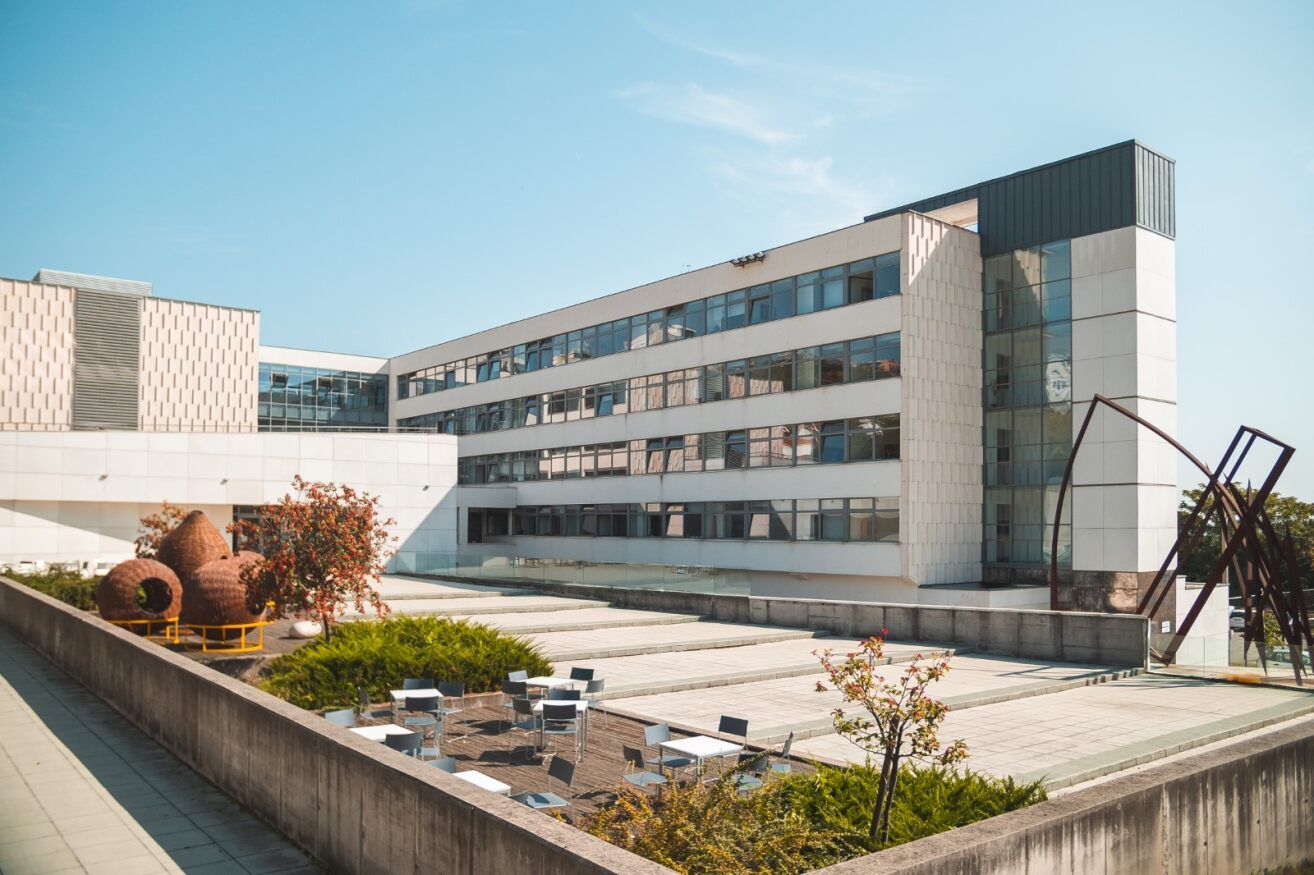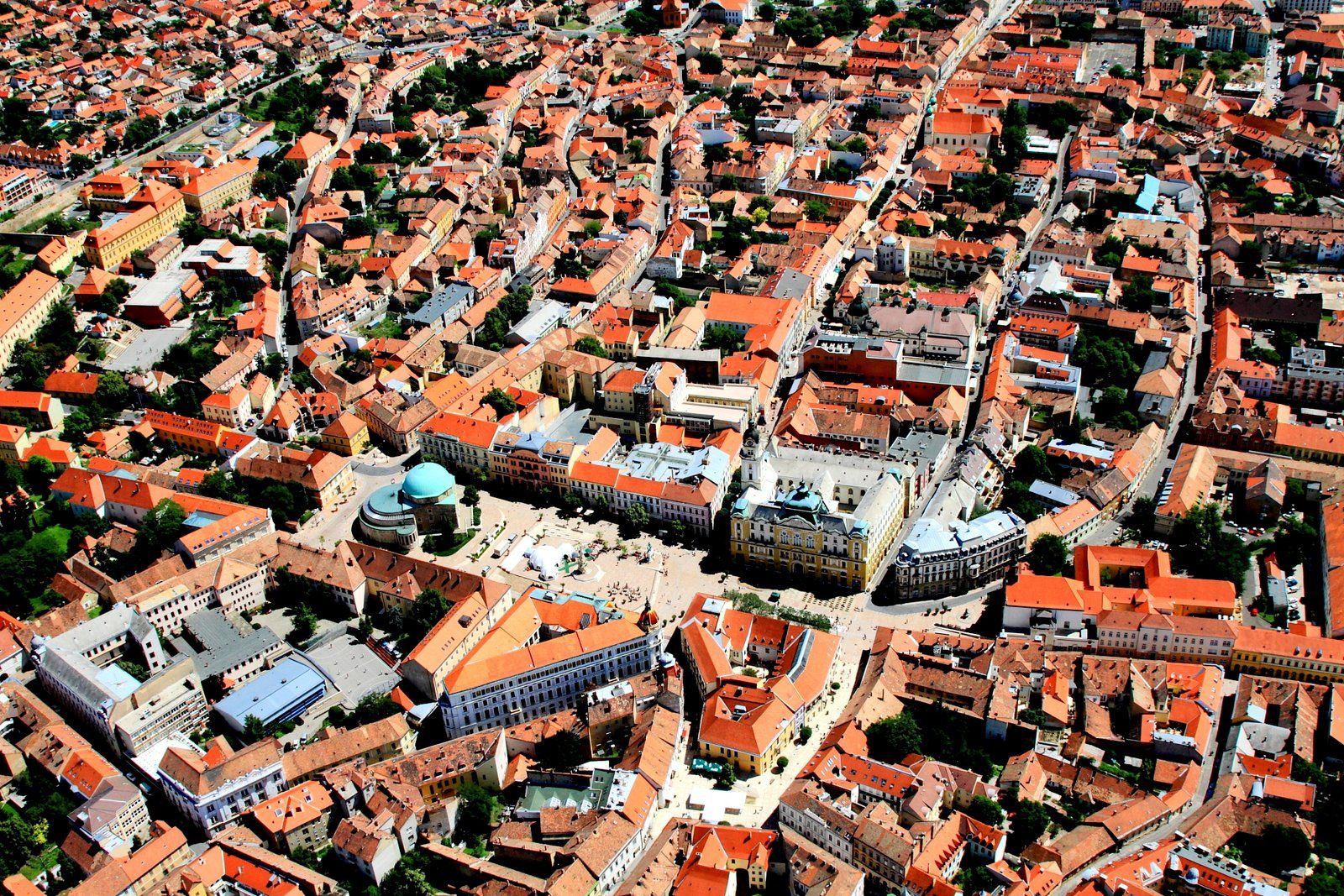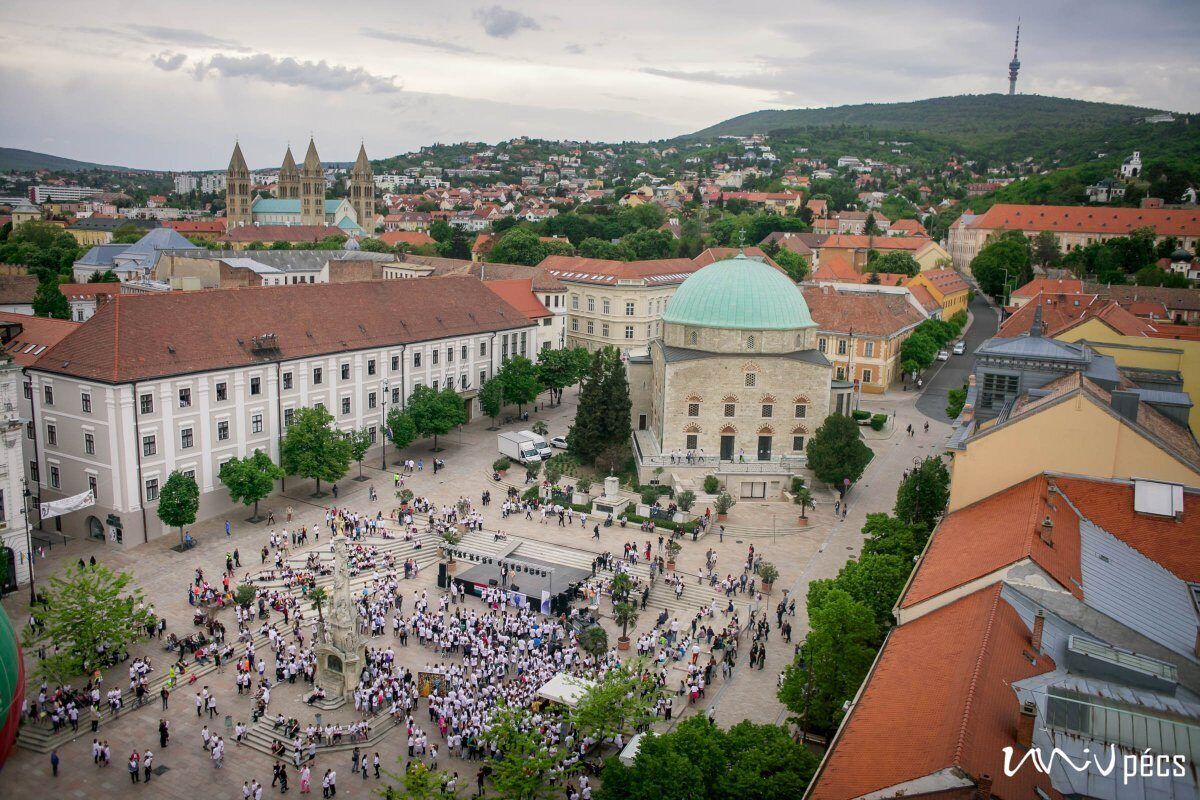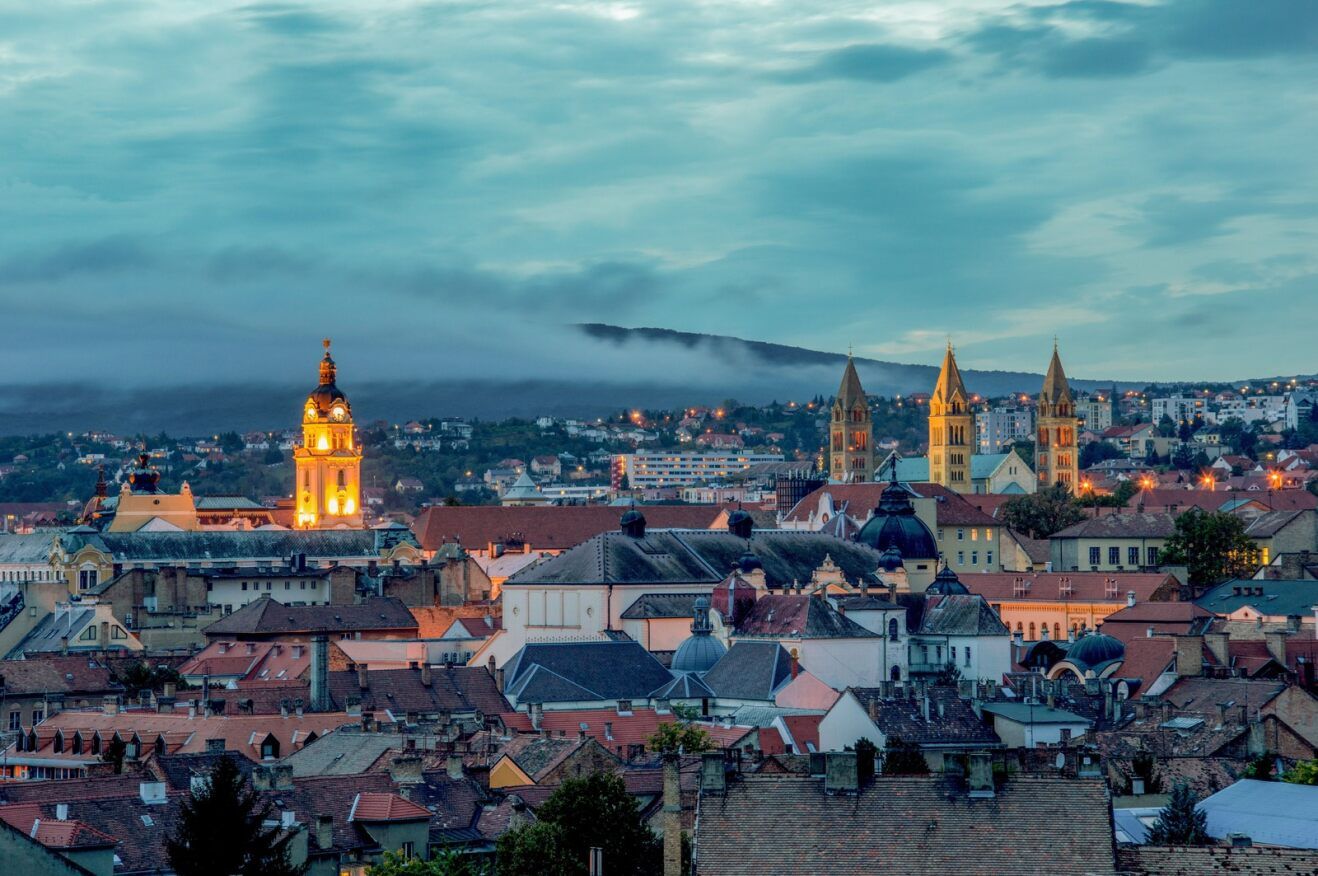 The University of Pécs, the oldest university in Hungary, was founded in 1367. Today it is one of the largest Institutions of Higher Education in the country and offers a wide spectrum of courses to some 20,000 students in approximately 500 different study programmes. The highly qualified academic staff are a guarantee that students are provided with the most up-to-date knowledge to the highest, internationally recognised standards and so earn a degree which is highly competitive in today's labour market.

The University has conducted degree programmes in English for more than 40 years and so has become one of the most internationalized universities in Hungary. We are proud to host more than 5000 international students – who come from more than 130 countries world-wide. The university offers more than 90 degree programmes and preparatory courses for international students taught in English and German.
The University of Pécs is located in the uniquely beautiful, vibrant and lively city of Pécs – a proper, multi-campus university town – which was designated to be the European Capital of Culture in 2010. The large international student population has become essential part not only the university but of the city's everyday life as well. In 2017 the city of Pécs has received the UNESCO Global Learning City Award.
"Pécs is a metaphor for Europe. Because if we agree that the main landmarks of a European town are the Market Square, the Town Hall, the University, and the Cathedral, this town with the oldest Hungarian University, with five churches in its name, is worthy of being a metaphor for Europe many times over."
Donald Tusk - Honoris Causa Doctor of the University of Pécs, former president of the European Council, former president of the Republic of Poland
6 REASONS TO CHOOSE THE UNIVERSITY OF PÉCS
1. Exceptionally wide experience and tradition in higher education
The University of Pécs celebrated its 650th anniversary of foundation in 2017.
2. Valuable EU degree
The entire institution, as well as many of our faculties and study programs took leading positions in highly recognized international rankings.
3. Lively international student community
UP hosts more than 5000 foreign students coming from more than 130 countries.
4. Prime location and optimal climatic conditions
Hungary is well connected for travel within Europe, discovering more European countries is easy. Pécs is a very friendly, safe and liveable city and it is famous for its cultural sights and Mediterranean climate – hot summers and mild winters.
5. Low living expenses
Pécs is an affordable student city, where the cost of living is considerably lower than in the capital city of Hungary and other Central and Western European countries.
6. Practical support
With the help of the personal tutors (mentors) students can easily integrate into the university environment. Mentors help with practical matters such as opening a bank account, applying for residence permit and finding accommodation.
RANKINGS, AWARDS
Besides being the oldest university in the country, the University of Pécs has earned a prominent position in terms of international excellence as well. The entire institution, as well as many of our faculties and study programmes took leading positions in highly recognized international rankings:
The University of Pécs is the greenest university in Hungary and the 21st greenest in the world! According to UI GreenMetric World University Rankings the University of Pécs was ranked 21st among the world's 'green universities' with 1050 universities, and for the third time out of the 11 Hungarian universities in the ranking, it was the best, earning the title of the greenest Hungarian university in 2022.
The University of Pécs has been named as one of the world's top universities, according to the twentieth edition of one of the world's most-consulted university rankings. The 2024 edition of the QS World University Rankings, released by global higher education analyst QS Quacquarelli Symonds on 27 June 2023, see University of Pécs place #801-850 in the world and #5 in Hungary.
For more information, please visit our website: https://international.pte.hu/rankings
DORMITORIES
The University of Pécs has five renovated dormitories located in quiet, residential areas of the city. The faculties of the university as well as the city centre are easily accessible from the dormitories. The rooms are nicely furnished and contain bathrooms. Bedclothes/sheets are supplied as well.
Facilities include: WIFI, study room, lounge, bike storage, parking lots, cafeteria, student club
FREE UNIVERSITY SERVICES FOR OUR STUDENTS
Legal Aid Clinic - legal assistance
Student Counselling - professional, discreet and responsive psychological support
Cultural Sensitivity Program - elective courses about Hungarian history and culture
Student mentors - everyday support for freshmen by senior students
Dormitory placement - for our freshmen
Medical assistance in English language - at the university's own general practitioner

A Pécsi Tudományegyetem (PTE), Magyarország legrégebbi egyetemét 1367-ben alapították. Ma az ország egyik legnagyobb felsőoktatási intézménye, és kurzusok széles körét kínálja több mint 500 különböző képzési programban mintegy 20 000 hallgatónak. A magasan képzett oktatók szolgálnak biztosítékul, hogy a hallgatók a legkorszerűbb tudással rendelkezzenek a legmagasabb, nemzetközileg elismert színvonalon, és így versenyképes diplomát szerezzenek a munkaerőpiacon.
Az Egyetem több mint 40 éve indított angol nyelvű szakokat, ennek eredményeként ma az egyik legnemzetközibb egyetem Magyarországon. Büszkék vagyunk arra, hogy több mint 5000 külföldi hallgatót fogadunk – akik világszerte több mint 130 országból érkeznek. Az egyetem több mint 90 angol és német nyelvű képzési programot és előkészítő tanfolyamot kínál a nemzetközi hallgatók számára.
A PTE Pécs egyedülállóan szép és pezsgő – több kampusszal rendelkező – egyetemi városában található, amelyet 2010-ben "Európa Kulturális Fővárosává" választottak. A nagy nemzetközi hallgatói létszám nemcsak az egyetem, hanem a város mindennapi életének is elengedhetetlen részévé vált. 2017-ben Pécs elnyerte az UNESCO "Global Learning City Award" díját.
"Pécs Európa metaforája. Ha egyetértünk abban, hogy egy európai város fő ismérvei a piactér, a városháza, az egyetem és a székesegyház, akkor ez a legrégebbi egyetemmel rendelkező magyar város, nevében az öt templommal, mindenképpen méltó arra, hogy Európa metaforája legyen."
Donald Tusk - Honoris Causa, a Pécsi Tudományegyetem dísz doktora, az Európai Tanács elnöke, a Lengyel Köztársaság volt elnöke
HAT ÉRV, AMIÉRT ÉRDEMES A PÉCSI EGYETEMET VÁLASZTANOD!
1. Kivételesen széleskörű tapasztalat és hosszú hagyomány a felsőoktatásban
A Pécsi Tudományegyetem 2017-ben ünnepelte alapításának 650. évfordulóját.
2. Értékes EU diploma
Az egész intézmény, valamint számos karunk és tanulmányi programunk vezető szerepet tölt be a magasan elismert nemzetközi ranglistákon.
3. Élénk nemzetközi hallgatói közösség
Az PTE több mint 5000 külföldi hallgatót fogad, több mint 130 országból.
4. Kiváló elhelyezkedés és optimális éghajlati viszonyok
Magyarország közlekedés tekintetében kiválóan kapcsolódik Európához, a többi európai ország is könnyen felfedezhető. Pécs nagyon barátságos, biztonságos és élhető város, híres a kulturális látnivalóiról és mediterrán éghajlatáról – a forró nyárról és az enyhe télről.
5. Alacsony megélhetési költségek
Pécs megfizethető diákváros, ahol a megélhetési költségek lényegesen alacsonyabbak, mint Magyarország fővárosában, valamint más közép- és nyugat-európai országban.
6. Hallgatók támogatása
Mentoraik segítségével a hallgatók könnyen beilleszkedhetnek az egyetemi környezetbe. A mentorok olyan gyakorlati kérdésekben segítenek, mint a bankszámla nyitása, a tartózkodási engedély igénylése és a szálláskeresés.
RANGSOROK, DÍJAK
Amellett, hogy az ország legrégebbi egyeteme, a Pécsi Tudományegyetem kiemelkedő helyet szerzett a nemzetközi kiválóság terén is. Az egész intézmény, valamint számos karunk és képzési programunk vezető helyen szerepel elismert nemzetközi rangsorokban.
A PTE a TOP 5 magyar egyetem közé tartozik.
A PTE a nemzetközi felsőoktatási intézmények vezető 2,8 százalékához tartozik (QS World University Rankings 2019)
További információért látogasson el weboldalunkra: https://international.pte.hu
KOLLÉGIUMOK
A Pécsi Tudományegyetem nyolc felújított kollégiummal rendelkezik a város csendes lakóövezeteiben. Az egyetem karai valamint a városközpont könnyen megközelíthetőek, a kollégiumi szobák szépen berendezettek és fürdőszobával is rendelkeznek. Ágyneműt is biztosítunk.
A szolgáltatások közé tartozik a WIFI, tanulószoba, társalgó, kerékpártároló, parkolóhelyek, kávézó, diákklub.
INGYENES angol nyelvű egyetemi szolgáltatások hallgatóink számára
Legal Aid Clinic / Jogklinika – jogi tanácsadás
Student Counselling / Pszichológiai Tanácsadás – szakszerű és diszkrét pszichológiai tanácsadás
Cultural Sensitivity programme / Kulturális érzékenyítési program – választható tanfolyamok a magyar történelemről és kultúráról
Hallgatói mentorok – mindennapi támogatás felsőbbéves hallgatók részéről
Kollégiumi elhelyezés - elsőévesek számára
Angol nyelvű háziorvosi szolgáltatás az egyetem saját háziorvosánál
Search and apply!
Departments
Videos