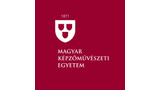 Hungarian University of Fine Arts
1062 Budapest, Andrássy út 69-71.
About
The Hungarian University of Fine Arts provides education and training for the future actors of the Hungarian cultural scene in all areas of the visual arts. With its 150 years history HUFA preserves the traditional basis on which its educational program was founded, while also seeks and cultivating continuous renewal.
Programmes and Academic departments
Art History Department 

Art Theory Department 

Art Theory And Curatorial Studies Programmes 

Conservation Department 

Department Of Artistic Anatomy And Geometry And Projection 

Graphics Department/Specialization In Graphic Arts 

Graphics Department/Specialization In Graphic Design 

Intermedia Department 

Painting Department 

Scenography Department 

Sculpture Department 

Visual Education Department 

DLA Doctoral Programme

Courses for Erasmus+ and Guest Students
Painting Studio Practice * Analysis of Painting Methods and Styles * Artwork Analysis in Painting * Sculpture Studio Practice * Graphic Art/Printmaking Studio Practice * Graphics Media * Graphic Materials and Techniques * Graphic Design Studio Practice * Intermedia Project * Art Theory and Curatorial Program * Life Drawing * Contemporary Art in the Context of Art Theory * Hungarian Language Lessons * Site Specific Interventions * Mapping the Local * Professional Presentations in Foreign Languages
13+1 reasons to choose the Hungarian University of Fine Arts
HUFA is located in the heart of Budapest, the lively capital, on a UNESCO World Heritage site in a 19th century palace. 

We are a small and dedicated community with 800 students and 100 faculties. 

On the top of practical training, theoretical subjects comprise a fundamental component of education. 

HUFA has numerous international partnerships, we take part in the Erasmus+, Stipendium Hungaricum and we host guest students from all over the world. 

Students can experience lively international atmosphere: we have 60 partner institutions in 23 European countries. 

Our international students can participate in several projects: in the framework of university courses and also through the wide range of connections and network we have in the contemporary art scene of Budapest. 

We consider it to be our mission to introduce foreign students to the Hungarian art and culture, to connect them with art students and professionals and to create a collaborative environment for them. 

We have a unique library collection, most significant in Hungary in the field of art, providing exceptional resources for students. 

Our dedicated mentor team helps all exchange students to manage life in Budapest and feel at home – from finding an accommodation through solving study issues to organising meet & greet and also cultural events for them. 

At HUFA our students have access to several exhibition spaces and studios. 

HUFA has Artist Colony facilities in a most inspiring environment, in Tihany by Lake Balaton, the largest fresh water lake in Central Europe. 

HUFA hosts several distinguished art exhibitions each year, including international and Hungarian, classical and contemporary pieces of artwork. 

HUFA owns the most beautiful garden, called Mulberry Garden, in Budapest, with many historic and art monuments, where students can work and relax. 
 13+1. To enjoy life: one of the most exciting party district of the city is available in 3 minutes' walk : ).

Languages
Study area
Arts And Art Education

Teacher Training
Level
Ba/BSc

Ma/MSc/MBA

PHD/DLA

One-Tier Master Course

Search and apply!
Departments
Fine Arts

Hungary, Budapest
OTM

grafikusművész
One Tier Master, full degree studies
Hungarian University of Fine Arts, Fine Arts
OTM

grafikusművész_hu
One Tier Master, full degree studies
Hungarian University of Fine Arts, Fine Arts
OTM

festőművész
One Tier Master, full degree studies
Hungarian University of Fine Arts, Fine Arts