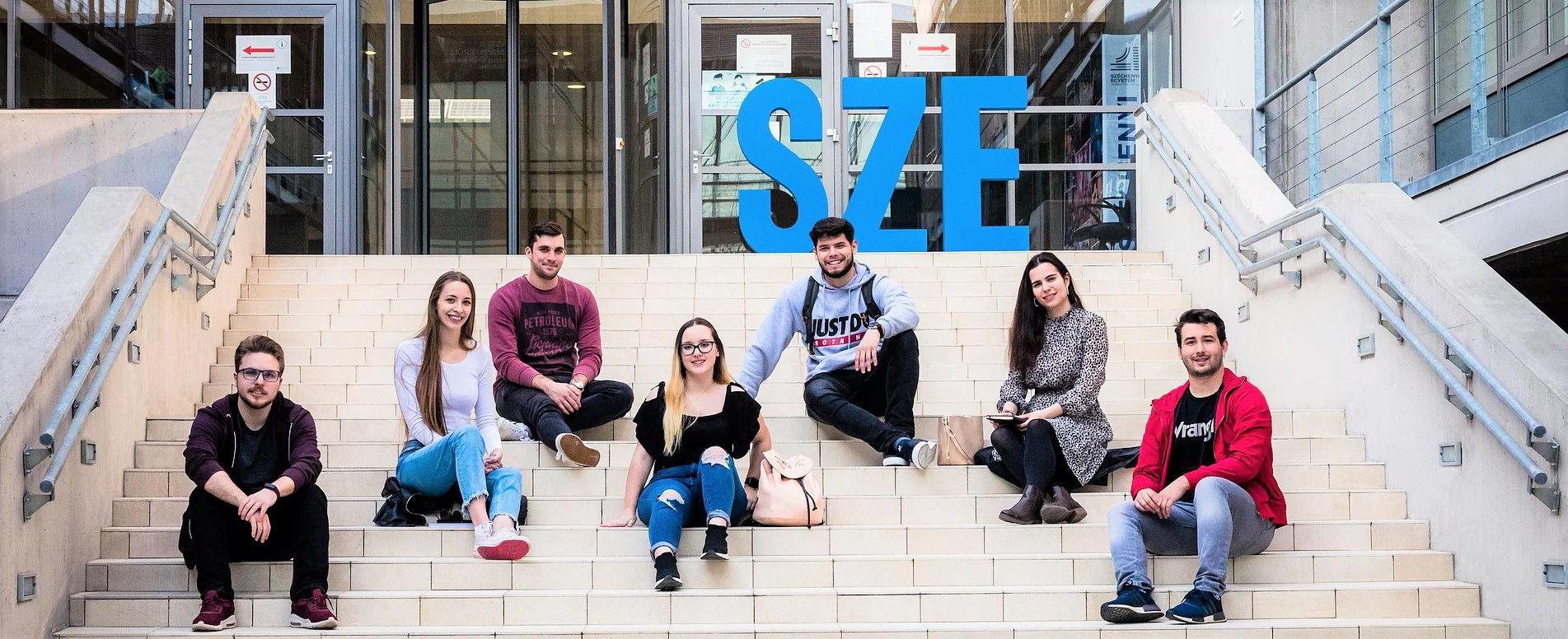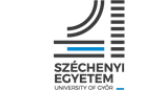 | | |
| --- | --- |
| Study location | Hungary, Győr |
| Academic field | Food processing (ISCED 0721) |
| Type | Bachelor, full degree studies |
| Nominal duration | 7 semesters (210 ECTS) |
| Study language | Hungarian |
| Awards | BA (Élelmiszermérnök) |
| Course code | Agricultural Science |
| Accreditation | FNYF/51-6/2018 |
Entry qualification

Bachelor diploma (or higher)

biológia v. fizika v. földrajz v. informatika v. kémia v. matematika v. természettudomány v. egy ágazati szakmai érettségi vizsgatárgy (élelmiszeripar ismeretek; élelmiszeripari ismeretek; építőipar ismeretek; erdészet és vadgazdálkodás ismeretek; erdészeti és vadgazdálkodási ismeretek; faipar ismeretek; faipari ismeretek; földmérés ismeretek; földmérési ismeretek; gépészet ismeretek; informatika ismeretek; informatikai ismeretek; kereskedelem ismeretek; kereskedelmi ismeretek; kertészet és parképítés ismeretek; kertészeti és parképítési ismeretek; környezetvédelem-vízgazdálkodás ismeretek; környezetvédelmi ismeretek; közgazdaság ismeretek; közgazdasági ismeretek; közlekedés ismeretek; közlekedésépítő ismeretek; mezőgazdaság ismeretek; mezőgazdasági gépész ismeretek; mezőgazdasági ismeretek; vegyész ismeretek; vegyipar ismeretek; vegyipari ismeretek; villamosipar és elektronika ismeretek; vízügyi ismeretek) v. egy ágazaton belüli specializáció szakmai érettségi vizsgatárgy (autó- és repülőgép-szerelési ismeretek; automatikai és elektronikai ismeretek; élelmiszeripari gépésztechnikai ismeretek; gépgyártás-technológiai ismeretek; hajózási technikai ismeretek; közlekedésautomatikai ismeretek; közúti és légi közlekedési, szállítmányozási és logisztikai ismeretek; magas- és mélyépítési ismeretek; mechatronikai ismeretek; mezőgazdasági és erdészeti gépésztechnikai ismeretek; postaforgalmi ismeretek; út-, vasút- és hídépítési ismeretek; vasútgépészeti ismeretek; vasútüzemi közlekedési, szállítmányozási és logisztikai ismeretek) v. egy idegen nyelv (angol; francia; német; olasz; orosz; román; spanyol; szerb; szlovák) v. egy szakmai előkészítő vizsgatárgy (elektronikai alapismeretek; élelmiszer-ipari alapismeretek; építészeti és építési alapismeretek; faipari alapismeretek; gépészeti alapismeretek; informatikai alapismeretek; kereskedelmi és marketing alapismeretek; környezetvédelmi-vízgazdálkodási alapismeretek; közgazdasági alapismeretek (elméleti gazdaságtan); közgazdasági alapismeretek (üzleti gazdaságtan); közlekedési alapismeretek (közlekedés-üzemvitel); közlekedési alapismeretek (közlekedéstechnika); mezőgazdasági alapismeretek; vegyipari alapismeretek)

The entry qualification documents are accepted in the following languages: English / Hungarian.

Often you can get a suitable transcript from your school. If this is not the case, you will need official translations along with verified copies of the original.
Language requirements

Hungarian


B2 magyar nyelvtudás igazolása szükséges
Overview
A szakmáról
Az élemiszermérnök munkája igen sokrétű. Elhelyezkedéstől függően részt vehet az élelmiszerek közvetlen gyártásában, a technológia, gyártási sorok üzemeltetésében, termékfejlesztés során új élelmiszerek (új ízek) kidolgozásában, az élelmiszergyártás minőségbiztosításában, az értékesítés és marketing folyamataiban, illetve – főként továbbtanulás esetén – magasabb szintű kutatási projektekben. Legfontosabb feladatuk, hogy az élelmiszerlánc teljes folyamatában biztosítsák, hogy jó minőségű, egészséges, piaci igényeket kielégítő élelmiszerek kerüljenek a fogyasztók asztalára.
A képzésről
Olyan élelmiszermérnökök képzése, akik általános ismeretekkel rendelkeznek a biológia, a kémia, a fizika és műszaki alaptudományokban, speciális ismere- tekkel az élelmiszertudományban, szakmai alapismeretekkel az élelmiszerek előállítása és tartósítása, valamint az élelmiszertechnológia terén. A mérnökök képesek, az élelmiszeripari műveletek alapjainak birtokában az élelmiszeripa- ri feldolgozás és tartósítás korszerű technológiai és biotechológiai eljárások alkalmazására, minőségbiztosítási rendszerek kiépítésében közreműködésre és annak irányítására. Alkalmasak Európai Uniós, országos és regionális pályázatok készítésére. Képesek továbbá idegen nyelvi kommunikációra. Szilárd, megalapozott ismeretekkel rendelkeznek a képzés második ciklusába történő továbblépéshez (MSc képzés).
Kontakt:
Dr. Kovács Attila
egyetemi docens
kovacs.attila@sze.hu
Programme structure
Kimeneti nyelvek a tanulmányaikat 2019/20/1-ben, vagy azt követően megkezdett hallgatók számára (SZE-TVSz 11. sz. melléklet (1)).
Egy idegen nyelvből középfokú (B2) komplex nyelvvizsga, mely a 18/2016 (VII.5.), ill. a 8/2013 (I.30.) EMMI rendeletben (KKK) meghatározott.
Career opportunities
Továbbtanulás
Egyetemünkön az alapképzés sikeres elvégzését követően az alábbi mesterszakokon folytathatóak a tanulmányok: Élelmiszerbiztonsági és –minőségi mérnöki MSc.
Elhelyezkedés
A végzett mérnök elhelyezkedési lehetőségei sokrétűek lehetnek, hiszen akár kis-, vagy nagyüzemben az élelmiszeripar minden ágában (hús, tej, malom, sütő, stb.) elhelyezkedhet. A megszerzett ismeretek birtokában saját vállalkozás létrehozására alkalmas. Az élelmiszerek előállításával, forgalmazásával kapcsolatos szakmai közigazgatási feladatok ellátásában vehet részt. Vállal- hat munkát az élelmiszertermeléssel és forgalmazással kapcsolatos szakigazgatási feladatok ellátásában élelmiszerellenőrző állomásoknál. A fogyasz- tóvédelem terén és a szakmai kamaráknál felmerülő problémák, feladatok megoldására is képes szakemberként tevékenykedhet.