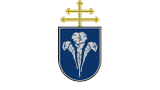 | | |
| --- | --- |
| Study location | Hungary, Budapest |
| Type | Master, full degree studies |
| Nominal duration | 4 semesters (120 ECTS) |
| Study language | Hungarian |
| Awards | MA |
| Course code | Arts and Humanities |
Entry qualification

Bachelor diploma (or higher)

BA/BSc diploma az alábbiak alapján:
Teljes kreditérték beszámításával vehető figyelembe: a régészet alapképzési szak; a történelem alapképzési szak régészet szakiránya; történelem szak, régészeti specializációja.
Sikeres felvételi beszélgetés
Legalább B2 szintű nyelvtudást igazoló dokumentum magyar nyelvből

You must take the original entry qualification documents along with you when you finally go to the university.

A felvételhez szükséges eredeti dokumentumokat és azok hiteles angol nyelvű fordítását szkennelve kérjük feltölteni a pályázati felületre.
Language requirements

Hungarian


B2
Other requirements

A motivation letter must be added to your application.

Kérjük részletezze, hogy miért a Pázmány Péter Katolikus Egyetemet választotta és mi motiválta a szakválasztáskor, milyen céljai vannak a képzés elvégzése után.
Overview
A kötelező történelmi alapismeretek, valamint a régészeti bevezető és módszertani órák elvégzése után hallgatóink másodévtől az alábbi négy szakirány közül egyet fő-, egy másikat pedig mellékszakiránynak választva folytathatják tanulmányaikat: későantik régészet, a középkori Európa régészete, a középkori Közel-Kelet régészete, valamint a magyar őstörténet és honfoglaláskor régészete. Intézetünk ennek megfelelően az alábbi tanszékeket foglalja magába:
Római kori és Késő Antik Régészeti Tanszék
Magyar Őstörténeti és Honfoglalás kori Régészeti Tanszék
Középkori Európai és Közel-Keleti Régészeti Tanszék
Roncsolásmentes Régészeti Tanszék
Az európai kultúra gyökereit jelentő római-kelta civilizáció régészetének művelői előtt nemzetközi szinten is számtalan lehetőség nyílik, de a késő-antikvitás kutatása bármilyen más későbbi specializációnak biztos alapja lehet. A középkori Közel-Kelet régészetének oktatása nemcsak hazánkban, de a közép-európai régióban is egyedülálló, melyhez számos külföldi kutatásim program kapcsolódik. Minden nép számára kiemelten fontos a saját eredetének, gyökereinek kutatása, így a honfoglalás kori kutatások mellett, ‒ Magyarországon szintén egyedülálló módon ‒ kifejezetten a kelet-európai magyar őstörténeti régészeti kutatásokba is bekapcsolódhatnak diákjaink.
Az erősen gyakorlatorientált képzés során a hallgatók csatlakozhatnak egyetemünk és intézményi partnereink hazai és külföldi terepi kutatási programjaihoz, amelyek a változatos tapasztalat és szaktudás mellett kiváló szakmai kapcsolatokat és lehetőségeket is megnyitnak tehetséges diákjaink számára. Hallgatóink többsége az ezen feltárások során összegyűjtött anyagból készíti szakdolgozatát, doktori disszertációját. A képzés során a hallgatóknak lehetősége nyílik a választott szakirányához szükséges idegen nyelv elsajátítására, melyet a több külföldi egyetemmel meglévő cserediák és ösztöndíj programjaink is támogatnak. Az általánosan kötelező latin mellett a választott korszaknak megfelelően lehetőség van görög, arab és szír, valamint az orosz nyelv elsajátítására is.
Az oktatás hangsúlyos részeként geofizikai, geodéziai és specifikus informatikai képzést nyújtunk (adatbázisépítés, térinformatika, számítógépes modellezés, grafikai szoftverek használata), amely a régészeten kívül is hasznosítható tudást ad hallgatóink kezébe. Ennek külön infrastrukturális hátterét Intézetünk esztergomi székhelyű Régészeti Bázisa és az elsősorban roncsolásmentes régészeti módszerekre szakosodott Régészeti Térinformatikai Laboratórium biztosítja. Ez utóbbi a magnetométer, földradar és drónflotta mellett a legmodernebb, geodéziai és térinformatikai adatgyűjtést lehetővé tevő precíziós Leica Viva GNSS rendszerrel, Leica geodéziai mérőállomásokkal és egyéb digitális mérőeszközökkel, valamint az adatok feldolgozására alkalmas mérnöki számítógépekkel és szoftverekkel rendelkezik.
Intézetünk kifejezett célja, hogy mindenkinek a tehetségének és képességeinek megfelelő lehető legtöbb plusz lehetőséget biztosítsa a komoly, nemzetközileg is versenyképes szakemberré váláshoz. Ennek része az Intézet által kiépített kiterjedt nemzetközi intézményi kapcsolatrendszer a maga jól bejáratott oktató és diákcsereprogramjaival, de részben ennek keretében indítottuk el az angol nyelvű MA és PhD képzésünket, ahol immár három kontinens hat országából több, mint 80 külföldi hallgató tanul.
Kapcsolat:
Hógenburg Tamás
osztályvezető
Nemzetközi Osztály
international.office@btk.ppke.hu