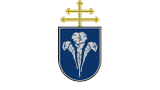 | | |
| --- | --- |
| Study location | Hungary, Budapest |
| Type | Master, full degree studies |
| Nominal duration | 4 semesters (120 ECTS) |
| Study language | Hungarian |
| Awards | MA |
| Course code | Social Science |
Entry qualification

Bachelor diploma (or higher)

BA/BSc diploma az alábbiak alapján:
Teljes kreditérték beszámításával vehető figyelembe: társadalomtudomány képzési területről a politológia, a politikatudományok, a nemzetközi tanulmányok, a társadalmi tanulmányok, az államtudományi képzési területről az igazgatásszervező, a közigazgatás-szervező alapképzési szak.
Meghatározott kreditek teljesítésével vehetők figyelembe továbbá: a társadalomtudomány képzési területről a kommunikáció- és médiatudomány, a kulturális antropológia, a szociológia, a gazdaságtudományok képzési területről az alkalmazott közgazdaságtan, a gazdaság- és pénzügy-matematikai elemzés, közszolgálati, az emberi erőforrások, a nemzetközi gazdálkodás, a bölcsészettudomány képzési területről a történelem, a szabad bölcsészet, az andragógia, a közösségszervezés alapképzési szak. (A mesterképzésbe való belépéshez a korábbi tanulmányok alapján szükséges minimális kreditek száma legalább 60 kredit a politikatudomány, a politikai gondolkodás, a politikatörténet, a nemzetközi viszonyok elmélete, az Európa-tanulmányok, az alkotmánytan, a közigazgatástan, a közpolitika ismeretkörökből.)
Sikeres felvételi beszélgetés
Legalább B2 szintű nyelvtudást igazoló dokumentum magyar nyelvből

You must take the original entry qualification documents along with you when you finally go to the university.

A felvételhez szükséges eredeti dokumentumokat és azok hiteles angol nyelvű fordítását szkennelve kérjük feltölteni a pályázati felületre.
Language requirements

Hungarian


B2
Other requirements

A motivation letter must be added to your application.

Kérjük részletezze, hogy miért a Pázmány Péter Katolikus Egyetemet választotta és mi motiválta a szakválasztáskor, milyen céljai vannak a képzés elvégzése után.
Overview
A szak célja olyan politológusok képzése, akik ismerik a társadalom politikai rendszerére és viszonyaira, azok főbb törvényszerűségeire, a politikai intézményekre, a politikai hatalom szerveződésére és a közpolitika formálására vonatkozó tudományos elméleteket és a gyakorlati alkalmazáshoz szükséges tudásanyagot. Az elméleti és módszertani szakirányokon végzettek megszerzett ismereteik birtokában alkalmasak tanulmányaik doktori képzés keretében történő folytatására, illetve tudományos karrier kialakítására politikatudományi posztgraduális műhelyek munkájába történő bekapcsolódással. A gyakorlati ismeretekre nagyobb súlyt helyező szakirányok végzettei alkalmassá válnak arra, hogy politikai intézményekben, nemzetközi szervezetekben vagy velük érintkező gazdasági-társadalmi szervezetekben döntéselőkészítő, kapcsolattartó, kapcsolatépítő munkát végezzenek.
Kapcsolat:
Hógenburg Tamás
osztályvezető
Nemzetközi Osztály
international.office@btk.ppke.hu