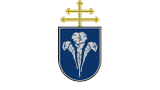 MA

nemzetközi tanulmányok_hu
| | |
| --- | --- |
| Study location | Hungary, Budapest |
| Type | Master, full degree studies |
| Nominal duration | 4 semesters (120 ECTS) |
| Study language | Hungarian |
| Awards | MA |
| Course code | Social Science |
Entry qualification

Bachelor diploma (or higher)

BA/BSc diploma az alábbiak alapján:
Teljes kreditérték beszámításával vehető figyelembe: a nemzetközi tanulmányok és a nemzetközi igazgatási alapképzési szak.
Meghatározott kreditek teljesítésével elsősorban számításba vehető: a társadalomtudomány; a bölcsészettudomány; a gazdaságtudományok; a jogi; valamint az államtudományok képzési területekhez tartozó alapképzési szakok. (A mesterképzésbe való belépéshez a korábbi tanulmányokból szükséges minimális kreditek száma 60 kredit az alábbi ismeretkörökből: társadalomtudományi alapismeretek: szociológia, pszichológia, filozófia, antropológia, pszichológia, jogi-igazgatási ismeretek: közjog és magánjog, alkotmánytan, közigazgatástan, közpolitika, gazdasági jog, gazdasági ismeretek: közgazdaságtan, makro-, mikroökonómia, vállalatgazdaságtan, pénzügytan, nemzetközi gazdaságtan, politikatudományi: politikai gondolkodás, politikatörténet, nemzetközi tanulmányok, történeti, kulturális és nyelvtudományi ismeretek: gazdaság-, társadalom- és kultúrtörténeti ismeretek, nyelvtudományi, filológiai ismeretek területein.)
Sikeres felvételi beszélgetés
Legalább B2 szintű nyelvtudást igazoló dokumentum magyar nyelvből
"C" típusú középfokú államilag elismert, – középfokú (B2 szintű) általános nyelvi, komplex – vagy azzal egyenértékű nyelvvizsga angol nyelvből

You must take the original entry qualification documents along with you when you finally go to the university.

A felvételhez szükséges eredeti dokumentumokat és azok hiteles angol nyelvű fordítását szkennelve kérjük feltölteni a pályázati felületre.
Language requirements

English


Hungarian


B2
Other requirements

A motivation letter must be added to your application.

Kérjük részletezze, hogy miért a Pázmány Péter Katolikus Egyetemet választotta és mi motiválta a szakválasztáskor, milyen céljai vannak a képzés elvégzése után.
Overview
A nemzetközi tanulmányok mesterképzési szak célja olyan magasan kvalifikált, széles társadalomtudományi műveltséggel rendelkező szakemberek képzése, akik képesek Magyarország nemzetközi rendszerben és Európában betöltött helyének, szerepének értelmezésére, ismerik a nemzetközi viszonyok elméleti és gyakorlati összefüggéseit. A képzést elvégző hallgatók magas szintű nyelvi, tárgyalástechnikai ismeretekkel rendelkeznek. Történeti, társadalomtudományi és szakmai műveltségük analitikus és szintetizáló gondolkodásra képesíti őket. Tárgyi tudásuk alkalmassá teszi őket a nemzetközi rendszer gazdasági, jogi, politikai folyamatainak megértésére, előrejelzésére. A végzett hallgatók ismerik és értik az Európán kívüli térségek fejlődési tendenciáit és megfelelő diszciplináris, civilizációs, világgazdaságtani, nemzetközi jogi, politikaelméleti, valamint gyakorlati, diplomáciai, protokoll, tárgyalástechnikai jellegű ismeretekkel rendelkeznek. Megszerzett ismereteik birtokában alkalmasak tanulmányaik doktori képzés keretében történő folytatására.
Kapcsolat:
Hógenburg Tamás
osztályvezető
Nemzetközi Osztály
international.office@btk.ppke.hu