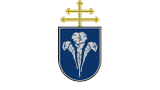 | | |
| --- | --- |
| Study location | Hungary, Budapest |
| Type | Master, full degree studies |
| Nominal duration | 4 semesters (120 ECTS) |
| Study language | Hungarian |
| Awards | MA |
| Course code | Arts and Humanities |
Entry qualification

Bachelor diploma (or higher)

BA/BSc diploma az alábbiak alapján:
Teljes kreditérték beszámításával vehető figyelembe: a szabadbölcsészet alapképzési szak elméleti nyelvészet specializációja, a magyar alapképzési szak nyelvtechnológia specializációja.
Az alapképzéstől eltérő mesterképzésbe való belépéshez a korábbi tanulmányok szerint 19 kredit szükséges olyan ismeretkörökből, amelyek megfeleltethetők a szabad bölcsészet alapképzési szak elméleti nyelvészet specializációja és a magyar alapképzési szak nyelvtechnológia specializációja ismeretköreinek (fonetika, fonológia, morfológia, szintaxis, logika, szemantika, pragmatika, diskurzuselemzés, nyelvleírás, történeti nyelvészet, matematikai ismeretek, kognitív tudomány, nyelvfilozófia, nyelvtechnológia, számítógépes nyelvészet, mesterséges intelligencia, terepmunka, kutatásmódszertani ismeretek).
Sikeres felvételi beszélgetés
Legalább B2 szintű nyelvtudást igazoló dokumentum magyar nyelvből

You must take the original entry qualification documents along with you when you finally go to the university.

A felvételhez szükséges eredeti dokumentumokat és azok hiteles angol nyelvű fordítását szkennelve kérjük feltölteni a pályázati felületre.
Language requirements

Hungarian


B2
Other requirements

A motivation letter must be added to your application.

Kérjük részletezze, hogy miért a Pázmány Péter Katolikus Egyetemet választotta és mi motiválta a szakválasztáskor, milyen céljai vannak a képzés elvégzése után.
Overview
E szakunk a Nyelvelmélet és a Számítógépes Nyelvészet specializációs irányok iránt érdeklődők számára nyújt magas szintű képzést. Ehhez a biztos nyelvészeti alapokat a program első, közösen végzett szakasza adja, mely kiemelten foglalkozik a morfológiailag gazdag, szabad szórendű magyar nyelv nyelvtani rendszerével.
A szak Számítógépes Nyelvészeti specializációja a korábbi Digitális Bölcsészet MA szak számítógépes nyelvészeti szakirányának felel meg, annak utódja a megújult országos képzési rendszeren belül. E specializációt a nyelvtechnológia és a nyelvészeti ismeretek informatikai felhasználása iránt érdeklődő, és e területen gyakorlati szakmai ismereteket szerezni kívánó hallgatóknak ajánljuk. Az országban egyedülálló együttműködésben, a PPKE Információs Technológiai és Bionikai Karával közösen folytatott képzés a széleskörű nyelvtechnológiai és programozási alapokon túl az adatbázisrendszerek és a webbányászat területén is naprakész ismereteket ad. A képzésnek az utolsó félévben külső helyen végzett szakmai gyakorlat is fontos részét képezi.
A Nyelvelmélet specializációt a modern nyelvészet különböző területein tudásukat elmélyíteni szándékozóknak ajánljuk. E képzési irány erőssége, hogy különböző nyelvek összehasonlításán keresztül átfogó képet ad az aktuális nyelvészeti kutatási kérdésekről és irányokról, és az általa közvetített alapos módszertani ismeretek révén önálló, kreatív kutatások végzésére teszi képessé hallgatóit az általuk választott nyelvészeti témában.
Az Elméleti nyelvészet MA ideális belépőként szolgál a nyelvészeti doktori iskolákba is.
Kapcsolat:
Hógenburg Tamás
osztályvezető
Nemzetközi Osztály
international.office@btk.ppke.hu