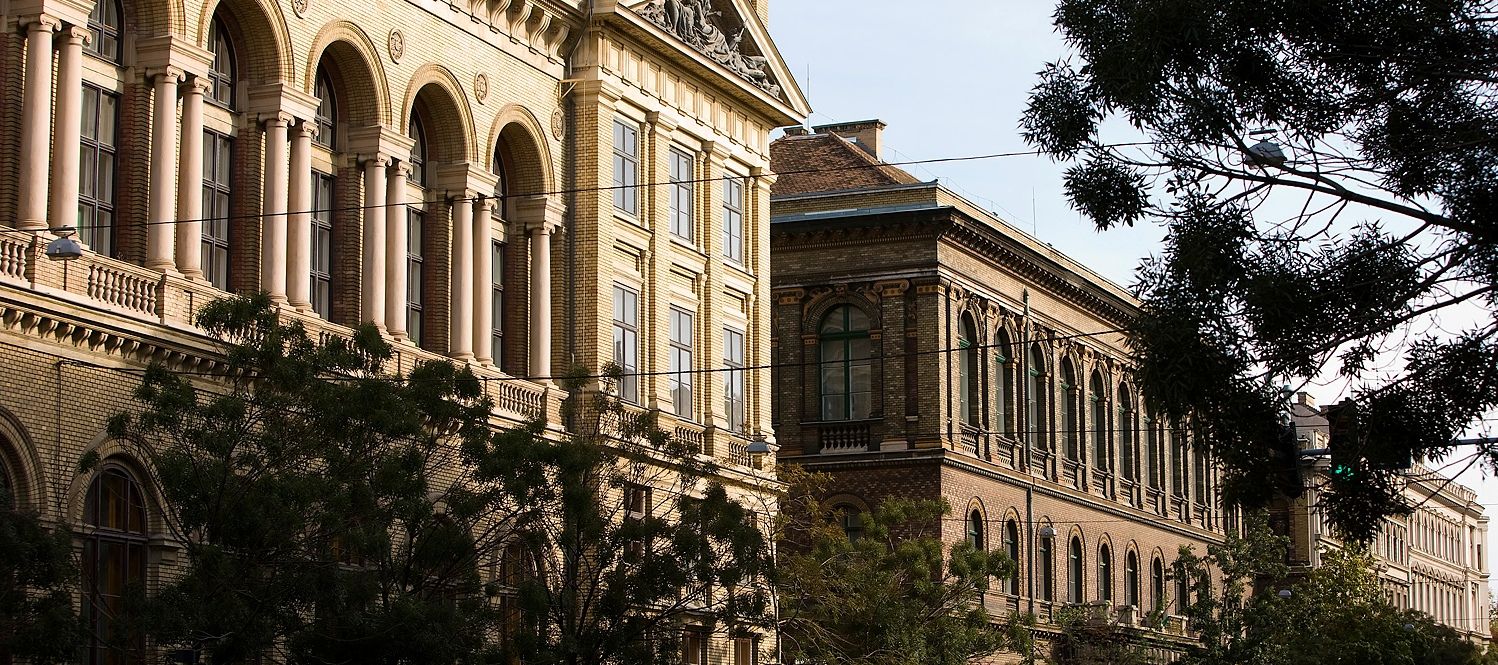 | | |
| --- | --- |
| Study location | Hungary, Budapest |
| Type | Master, full degree studies |
| Nominal duration | 4 félév (120 ECTS) |
| Study language | Hungarian |
| Awards | MA (Aesthetician) |
| Course code | Arts and Humanities |
Entry qualification

Bachelor diploma (or higher)

4.1. Teljes kreditérték beszámításával vehető figyelembe: a szabad bölcsészet alapképzési szak.
4.2. A 9.3. pontban meghatározott kreditek teljesítésével elsősorban számításba vehető: a bölcsészettudomány képzési terület alapképzési szakjai.
4.3. A 9.3. pontban meghatározott kreditek teljesítésével vehetők figyelembe továbbá: azok az alapképzési és mesterképzési szakok, illetve a felsőoktatásról szóló 1993. évi LXXX. törvény szerinti szakok, amelyeket a kredit megállapításának alapjául szolgáló ismeretek összevetése alapján a felsőoktatási intézmény kreditátviteli bizottsága elfogad.

The entry qualification documents are accepted in the following languages: English / Hungarian.

Often you can get a suitable transcript from your school. If this is not the case, you will need official translations along with verified copies of the original.
Language requirements

English


Hungarian


A nem magyar anyanyelvű külföldi jelentkezőknek a beiratkozáskor tanúsítaniuk kell, hogy elvégeztek egy B1 szintű (korábban alapfokú) magyar nyelvtanfolyamot, vagy ennek megfelelő szintű magyar nyelvoktatáson vettek részt.

A mesterképzésbe való belépés feltétele egy középfokú (B2), komplex típusú vagy azzal egyenértékű nyelvvizsga valamely élő nyelvből.
Other requirements

szakirányú alapszakos diploma,
kreditigazolás (transcript of records)
az alapszakos diplomáról,
útlevél másolat,
szakmai önéletrajz,
motivációs levél
Overview
Felvételi vizsga: Igen
Felvételi vizsga formája: Szóbeli
Felvételi vizsga helye: Elektronikusan
A felvételi vizsga és a kiválasztás folyamata:
A Nemzetközi Iroda munkatársa ellenőrzi a jelentkező által beküldött dokumentumokat, majd a jelentkező pályázati anyagát továbbítja a releváns Tanszékre. Az adott Tanszék ellenőrzi a jelentkező dokumentumait, majd felveszi a jelentkezővel a kapcsolatot, és megszervezi a szóbeli vizsgát – vagy elektronikus úton (Skype, MS Teams), vagy személyesen. A vizsga után a Tanszék tájékoztatja a Nemzetközi Irodát a vizsga kimeneteléről.
Kapcsolat:
Mr Rezső Jarmalov
Stipendium Hungaricum koordinátor
stipendiumhungaricum@btk.elte.hu
Előkészítő év: Nincs
Specializációs év: Nincs
Felvehető ösztöndíjas hallgatók száma: min. 1
Felvehető ösztöndíjas hallgatók száma: max. 3
Link: btk.elte.hu/ma/diszciplinaris
Felvételi követelmények:
A jelentkezőknek be kell adniuk a részletes szakmai önéletrajzot, egy motivációs levelet, melyben a jelentkező kitér speciális érdeklődési területére, s bemutatja leendő mesterképzési szakdolgozatának tervezetét, a szakirányos tanulmányokat (esztétika vagy filozófia tárgyakat) igazoló leckekönyv másolatát, valamint az alábbiakban részletezett szakmai munkákat.
1). Egyéb szakmai eredmények: ösztöndíj, publikáció, konferenciarészvétel stb.
2). A szakmával kapcsolatos írásbeli munka: ez lehet szakdolgozat vagy szemináriumi dolgozat, de lehet bármilyen, publikált vagy nem publikált esztétikai tárgyú írás.
A felkészüléshez kötelező/ajánlott irodalom: A motivációs levélben megjelölt téma szakirodalma, valamint a beadott írásos anyaghoz felhasznált irodalom. Ennek összeállítása a jelentkező feladata. A szóbelin kell számot adni a választott témához kapcsolódó műalkotásokról, olvasmányokról. Az írásbeli szakasz pontszámát a benyújtott írásművek és dokumentumok értékelésének eredménye adja. A benyújtott reprezentatív írásművek részletes megvitatása. A vizsga kérdései a benyújtott művekkel kapcsolatos háttérismeretekre, a mesterképzési és kutatási tervhez szükséges esztétikai előképzettség felmérésére irányulnak. A jelentkező mesterképzési szakdolgozati tervének bemutatása és megvitatása.
Az 10 otthon készült mű megvitatása és az egyéb szakmai tevékenység bemutatása. Esztétikai tájékozódás, esztétika történeti ismeretek.
Programme structure
Career opportunities