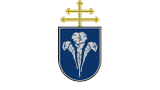 MA

kommunikáció- és médiatudomány
| | |
| --- | --- |
| Study location | Hungary, Budapest |
| Type | Master, full degree studies |
| Nominal duration | 4 semesters (120 ECTS) |
| Study language | Hungarian |
| Awards | MA |
| Course code | Social Science |
Entry qualification

Bachelor diploma (or higher)

BA/BSc diploma az alábbiak alapján:
Teljes kreditérték beszámításával vehető figyelembe: kommunikáció- és médiatudomány alapképzési szak, valamint a felsőoktatásról szóló 1993. évi

LXXX

. törvény szerinti főiskolai szintű kommunikáció alapképzési szak.
Meghatározott kreditek teljesítésével elsősorban számításba vehető: a bölcsészettudomány, a gazdaságtudományok, a jogi, az informatika, aművészet, a művészetközvetítés és a társadalomtudomány képzési területek alapképzési szakjai. (A mesterképzésbe való belépéshez a korábbi tanulmányok szerint szükséges minimális kreditek száma legalább 30 kredit: a hálózati kommunikáció, a gazdálkodás és menedzsment, a HR, a kulturális antropológia, a kultúratudomány, a kommunikáció, a marketing, a médiaelmélet, a médiakultúra, a médiaműveltség, a munkapszichológia, az interkulturális alapismeretek, a művészet és művészetközvetítés, a nyelvtudomány, a nemzetközi kommunikáció, a speciális médiaismeretek, a szociológia, a szociálpszichológia és a PR területeiről.)
Sikeres felvételi beszélgetés
Legalább B2 szintű nyelvtudást igazoló dokumentum magyar nyelvből

You must take the original entry qualification documents along with you when you finally go to the university.

A felvételhez szükséges eredeti dokumentumokat és azok hiteles angol nyelvű fordítását szkennelve kérjük feltölteni a pályázati felületre.
Language requirements

Hungarian


B2
Other requirements

A motivation letter must be added to your application.

Kérjük részletezze, hogy miért a Pázmány Péter Katolikus Egyetemet választotta és mi motiválta a szakválasztáskor, milyen céljai vannak a képzés elvégzése után.
Overview
Célunk olyan magasan kvalifikált, széles társadalomtudományi és bölcsész műveltséggel rendelkező szakemberek képzése, akiknek áttekintése van a társadalmat működtető kulturális rendszerek közkapcsolati, kommunikációs és mediális meghatározottságairól, következésképpen a kommunikáció, a közkapcsolatok és a média fontosabb színtereiről és intézményeiről. Képesek lesznek a tömegmédia, a multimédia és a közkapcsolatok viszonyrendszereinek elméleti és gyakorlati stúdiumokon való áttekintése után a média helyét a modern, posztmodern társadalmi viszonyrendszerben megérteni, pozícionálni és alakítani. Hallgatóink itteni képzésük alapján képesek lesznek kulturális, gazdasági intézmények, önkormányzatok, újságok, rádiók, televíziók szakszerű működtetésére, illetőleg működésük értékelő elemzésére, vezetésére. Tevékenykedhetnek továbbá közkapcsolati (pr) munkát igénylő ügynökségeknél, szervezeteknél is. Megfelelő ismeretekkel rendelkeznek majd tanulmányaik doktori képzés keretében történő folytatásához. Mindazok számára ajánljuk az MA szakot, akik a fentiekben szereplő tudás elsajátítására vállalkoznak, és az ezzel járó lehetőségekkel élni kívánnak.
Kapcsolat:
Hógenburg Tamás
osztályvezető
Nemzetközi Osztály
international.office@btk.ppke.hu