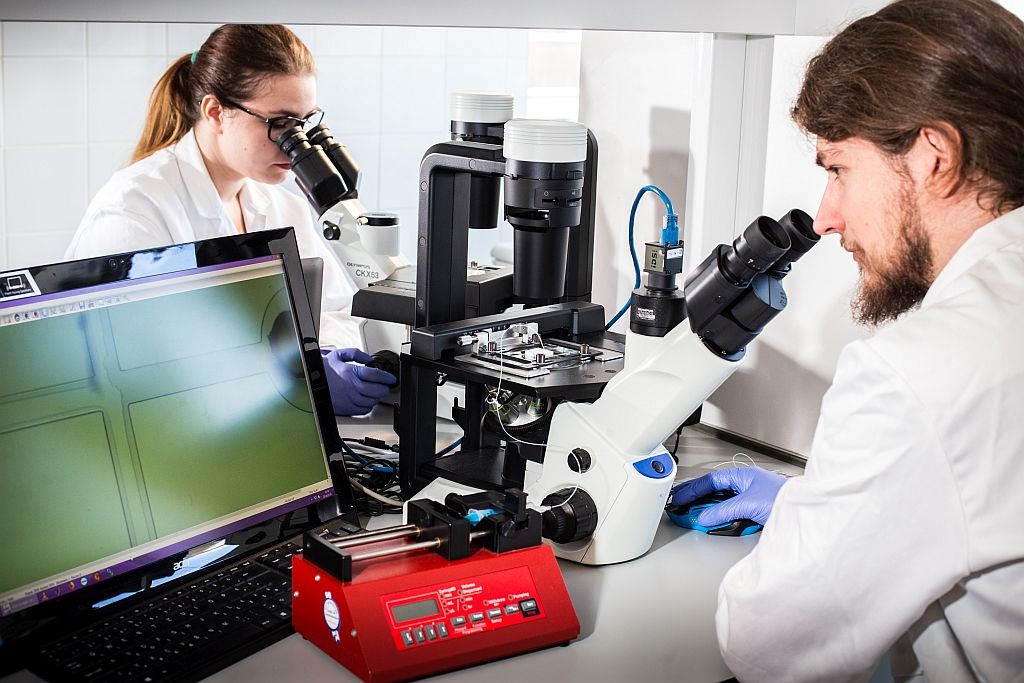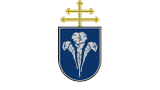 BSc

molekuláris bionika mérnöki
| | |
| --- | --- |
| Study location | Hungary, Budapest |
| Type | Bachelor, full degree studies |
| Nominal duration | 7 semesters (210 ECTS) |
| Study language | Hungarian |
| Awards | BSc (Molecular Bionics Engineer) |
| Course code | Engineering Science |
Entry qualification

High school / secondary education (or higher)

REQUIREMENTS:

- Secondary school leaving certificate results:
Mathematics (compulsory) AND
Physics / Chemistry / Biology / Informatics (one of the four subjects)

- Motivation letter (in English or Hungarian)

- Oral interview (conducted in either English or Hungarian, depending on the Applicant's choice)

- B2 Hungarian language skills proven by an accredited language examination (in case of lack of Hungarian knowledge, a compulsory one-year preparatory language course precedes the actual studies)

The final scoring of application is based on the result of written admission test, oral interview, graduation certificate level and letter of motivation.




KÖVETELMÉNYEK

- Érettségi matematikából (kötelező) ÉS
- Érettségi fizikából / kémiából / biológiából / informatikából (a jelentkező választása szerint)
- Motivációs levél (magyarul vagy angolul)
- Szóbeli interjú (magyarul vagy angolul, a jelentkező választása szerint)
- B2 szintű nyelvvizsga magyarból (ennek hiányában kötelező egy éves nyelvi előkészítő)

Az érettségi eredmények, a szóbeli interjú, valamint a motivációs levél értékelése alapján alakul ki a jelentkező végső pontszáma.

A felvételi tárgyak anyaga a magyarországi matematika és fizika középszintű érettségi követelményeivel megegyező tananyag.

A nyelvi előkészítőt tartó intézmény záróvizsgáját az intézmény figyelembe veszi a felvételinél?
IGEN

The entry qualification documents are accepted in the following languages: English / Hungarian.

Often you can get a suitable transcript from your school. If this is not the case, you will need official translations along with verified copies of the original.

You must take the original entry qualification documents along with you when you finally go to the university.
| | |
| --- | --- |
| Language requirements | Hungarian |
Other requirements

A motivation letter must be added to your application.

The motivation letter can be submitted in either Hungarian or English. / A motivációs levél angolul vagy magyarul egyaránt benyújtható.

Please specify the following in the motivation letter:
- What are your specific fields of interest that make you apply for this study program? What exactly would you like to study, and what career path do you envision for yourself?
- In what way have your previous studies and experiences prepared you for this study program?
- Is any of the research areas of the Faculty of special interest to you? If so, which one(s)? (Introduction to our research groups)
- What do you expect from your studies in Hungary on a personal and a professional level?
- What does your Hungarian identity mean to you, and in what ways do you live it?
- Optional: please describe your local and/or Hungarian community engagement(s) and activity. (Free time activities, church attachment, civil engagement etc. might be listed.)

****

A motivációs levélben kérjük, térjen ki a következő szempontokra:
- Mik azok a konkrét érdeklődési területei, amelyek miatt erre a szakra szeretne jelentkezni? Közelebbről mit szeretne tanulni, mivel szeretne a jövőben foglalkozni?
- Eddigi tanulmányai és tapasztalatai hogyan készítették fel erre?
- A Kar kutatási területei közül van-e olyan, ami az Ön számára különösen izgalmas lehet? (Laboratóriumaink bemutatása)
- Mire számít, mit szeretne magyarországi tanulmányai során elérni (személyes és szakmai szempontból)?
- Mit jelent Önnek a magyarságtudat, hogyan / milyen formában éli meg a magyarsághoz való tartozását?
- Opcionális: milyen magyar és/vagy helyi közösség(ek)hez tartozik; milyen közösségek játszanak fontos szerepet az életében? (Szabadidős tevékenységek, egyházi kötődés, civil szervezetben végzett munka stb. is felsorolhatók.)
Overview
Molecular Bionics is at the frontiers of biology, molecular physics, chemistry, and computer technology, and guides the way for rapidly developing fields of science, such as computer-assisted pharmaceutical industry, medical biotechnology or nanobiotechnology.
In the USA it is called nano-bio-info-cogno synergy or shortly NBIC. As for the services and new products, the new objectives are shifted towards the fields of biology, information and medical technologies and methodologies, as well as areas of agriculture and veterinary medicine. These technologies are placed into the spotlight in the principles of the new EU Framework Program. Some say that this is the meeting point of two state-of-the-arts: the synergy of information technology and biotechnologies.
Students will encounter lab-on-a-chip technology, computer-aided drug design, complex biolaboratory practice, physiology measurements, 2D and 3D imaging and processing, genome-chip technology, etc. After finishing the BSc program, students can pursue their studies in the Info-Bionics Engineering or Medical Biotechnology Master's programs, to become the pioneers of a new industry.
There are no specializations in the program; it is recommended mostly as an academic preparatory program for MSc programs.
More detailed information about the study program
For further information, please contact us at international.office@itk.ppke.hu
*****
A bionika a XXI. század egyik legfontosabb új tudományterülete. Az NBIC (nano-bio-info-cogno) rövidítéssel is jelölt ágazat annak felismeréséből született, hogy a nanotechnológia, információs technológia és biotechnológia együttes alkalmazásával az orvosbiológiai megközelítések, berendezések és terápiás eljárások újfajta minősége jöhet létre. A számítási eljárások fejlődése, a mesterséges intelligencián alapuló módszerek terjedése, a nanoméretű eszközök mérnökségét lehetővé tévő fizikai és biológiai eljárások tökéletesedése és összefonódása a szemünk előtt zajlik. Ez alapjaiban változtatja meg már a jelen, de még inkább az elkövetkező évtizedek emberének egészséghez, életminőséghez és az élő környezethez való viszonyulását. A PPKE ITK bionikai képzéseinek küldetése a hallgatók felkészítése arra, hogy produktívan járulhassanak hozzá a jövő bionikai jellegű fejlesztéseihez és azok alkalmazásaihoz.
A PPKE ITK-n megvalósított bionikai képzések és kutatások az alábbi négy terület közötti együttműködésen alapulnak:
biológia, kiemelten a molekuláris biológia, az idegtudomány és azok orvosi vonatkozásai,
fizika, ezen belül klasszikus, molekula- és kvantumfizika, valamint biofizika,
kémia, különös tekintettel a biológiai és mesterséges önszerveződő rendszerekre,
valamint az elektronika és az információs technológia egyes területei.
A bionikai kutatások és mérnöki feljesztések során megjelenő néhány tipikus platform és alkalmazás:
- Hordozható diagnosztikai eszközök, lab-on-a-chip technológiák
- Agy-számítógép interfészek
- Intelligens protézisek és egyéb életminőség-javító eszközök
- Orvosi képalkotó technikák, képfeldolgozás és -kiértékelés
- Szuperrezolúciós mikroszkópia
- Bioinformatika, genomi adatbányászat
- Rendszerbiológiai modellezés
- Molekuláris diagnosztika és személyre szabott terápiák
- Biotechnológia és géntechnológia
További információkat e-mailben kérhet tőlünk: international.office@itk.ppke.hu
Programme structure
Our program, run in collaboration with Semmelweis University, is based on four fundamental disciplines:
● Molecular biology
● Electromagnetism in the nano- and micrometer regime
● Specific aspects of informatics and electronics
● Neurobiology
Our graduates are familiar with the principles of life sciences, computing and electronics. They can work at companies specialized in medical devices, molecular diagnostics, bioprostheses, imaging (e.g. fMRI, CT) or bionanotechnology and also in related areas like environmental and personal safety.
Further specialization is offered in our English-language masters programs Info-bionics engineering MSc and Medical biotechnology MSc.
The Molecular Bionics Engineering BSc program is conducted in Hungarian, with the exception of the fifth semester, when all subjects are in English.
Major scientific areas of the Curriculum and their proportions:
Fundamentals in natural sciences: 40-60 credits
Economics and humanities: 15-25 credits
Modern skills in physics and electronics: 12-33 credits
Skills in computer science: 10-20 credits
Skills in molecular biology, genetics and biophysics: 10-24 credits
Skills in bioinformatics: 4-10 credits
Skills in neuroscience: 10-25 credits
Specialized professional skills: max. 15 credits
Thesis work and related subjects: 19 credits
CURRICULUM (in Hungarian)
(The Curriculum serves as a guideline. Minor changes might appear from year to year.)
For further information, please contact us at international.office@itk.ppke.hu
***
A Molekuláris bionika mérnöki BSc képzés oktatási nyelve a magyar, az ötödik szemeszter kivételével, amikor a hallgatók minden tárgyat angolul tanulnak.
A Semmelweis Egyetemmel közös képzés négy alapvető tudományágra épül:
● molekuláris biológia;
● elektromágnesesség a nanométer- és mikrontartományban;
● számítástechnikai-elektronikai alapok;
● neurobiológia.
Az itt végzett hallgatók egyaránt otthonosan mozognak az élő és élettelen természettudományok és az informatika-elektronika világában is. Elhelyezkedhetnek az orvosi műszergyártás, a molekuláris diagnosztika, a bioprotézisek, a képalkotó berendezések (pl. fMRI, CT), a bio- és nanotechnológia, illetve a rokon iparágak területén, valamint más kapcsolódó területeken (pl. gyógyszeripar, környezet- és közegészségvédelem, katasztrófavédelem, köz- és személyi biztonság, stb.).
A Molekuláris bionika mérnöki BSc szerves folytatását jelentik az angol nyelvű Info-bionika mérnöki MSc, illetve az Orvosi biotechnológia MSc képzéseink.
*A mintatanterv szerinti modulok a következők: *
Természettudományi alapismeretek: 40-60 kredit
Gazdasági és humán ismeretek: 15-25 kredit
Modern fizikai és elektronikai ismeretek: 12-33 kredit
Számítástechnikai ismeretek: 10-20 kredit
Molekuláris biológiai, genetikai és biofizikai ismeretek: 10-24 kredit
Bioinformatikai ismeretek: 4-10 kredit
Idegtudományi ismeretek: 10-25 kredit
További szakspecifikus ismeretek és a mesterképzés felé orientáló tárgyak: max. 15 kredit
Diplomához kapcsolódó tárgyak: 19 kredit
RÉSZLETES MINTATANTERV (magyarul)
(A tanterv iránymutatásul szolgál. Évről évre előfordulhatnak kisebb-nagyobb módosítások.)