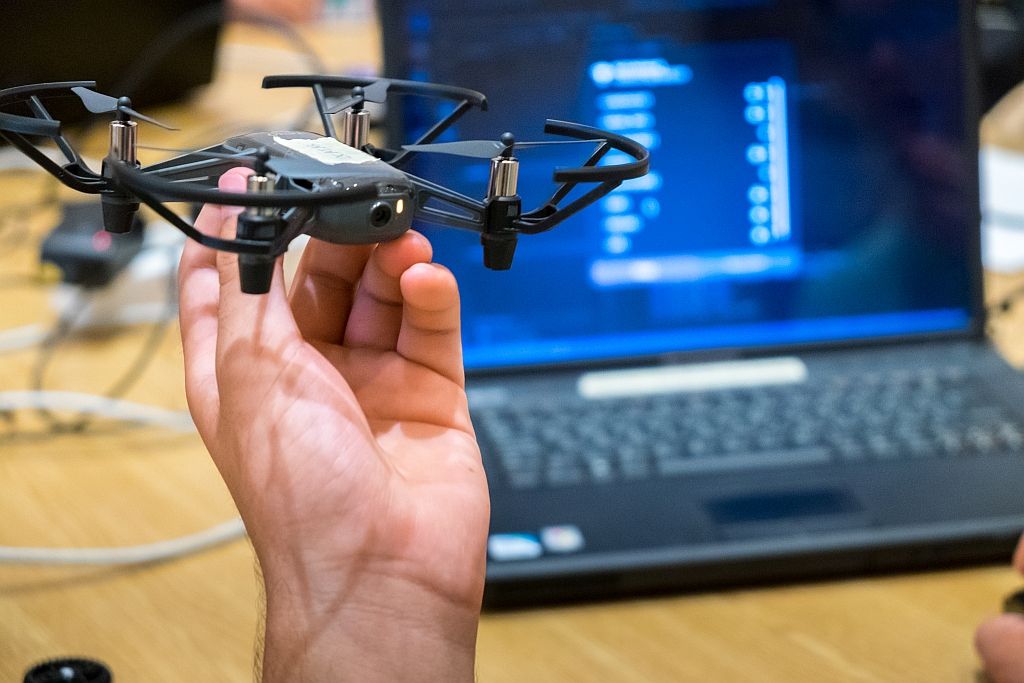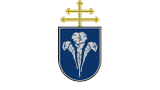 | | |
| --- | --- |
| Study location | Hungary, Budapest |
| Type | Bachelor, full degree studies |
| Nominal duration | 7 semesters (210 ECTS) |
| Study language | Hungarian |
| Awards | BSc (Computer Science Engineer) |
| Course code | Computer Science and Information Technology |
Entry qualification

High school / secondary education (or higher)

REQUIREMENTS:

- Secondary school leaving certificate results in Mathematics and Physics

- Motivation letter (in English or Hungarian)

- Oral interview (conducted in either English or Hungarian, depending on the Applicant's choice)

- B2 Hungarian language skills proven by an accredited language exam (in case of lack of Hungarian knowledge, a compulsory one-year preparatory language course precedes the actual studies)

The final scoring of application is based on the oral interview, graduation certificate level and letter of motivation.

KÖVETELMÉNYEK

- Érettségi matematikából ÉS fizikából

- Motivációs levél (magyarul vagy angolul)

- Szóbeli interjú (magyarul vagy angolul, a jelentkező választása szerint)

- B2 szinttű nyelvvizsga magyarból (ennek hiányában kötelező egy éves nyelvi előkészítő)

Az érettségi eredmények, a szóbeli interjú, valamint a motivációs levél értékelése alapján alakul ki a jelentkező végső pontszáma.

A felvételi tárgyak anyaga a magyarországi matematika és fizika középszintű érettségi követelményeivel megegyező tananyag.

The entry qualification documents are accepted in the following languages: English / Hungarian.

Often you can get a suitable transcript from your school. If this is not the case, you will need official translations along with verified copies of the original.

You must take the original entry qualification documents along with you when you finally go to the university.
Language requirements

Hungarian


B2 magyar nyelvvizsga vagy magyar állampolgárság.

B2-level language exam of Hungarian or Hungarian citizenship.
Other requirements

At least 1 reference(s) should be provided.

A motivation letter must be added to your application.

The motivation letter can be submitted in either Hungarian or English. / A motivációs levél angolul vagy magyarul egyaránt benyújtható.

Please specify the following in the motivation letter:
- How/where did you hear about our Faculty? Why do you want to study at our institution?
- What are your specific fields of interest that make you apply for this study program? What exactly would you like to study, and what career path do you envision for yourself? (If you have already chosen a specialization, please describe.)
- Is any of the research areas of the Faculty of special interest to you? If so, which one(s)? (Introduction to our research groups)
- What do you expect from your studies in Hungary on a personal and a professional level?
- What does your Hungarian identity mean to you, and in what ways do you live it? (Optional: please describe your local and/or Hungarian community engagement(s) and activity: free time activities, church attachment, civil engagement etc. might be listed.)

****

A motivációs levélben kérjük, térjen ki a következő szempontokra:
- Hol, hogyan talált rá intézményünkre? Miért hozzánk szeretne jelentkezni?
- Mik azok a konkrét érdeklődési területei, ami miatt erre a szakra szeretne jelentkezni? Közelebbről mit szeretne tanulni, mivel szeretne a jövőben foglalkozni?
- A Kar kutatási területei közül van-e esetleg olyan, ami az Ön számára különösen izgalmas lehet? (Laboratóriumaink bemutatása)
- Mit szeretne magyarországi tanulmányai során elérni (személyes és szakmai szempontból)?
- Mit jelent Önnek a magyarságtudat, hogyan / milyen formában éli meg a magyarsághoz való tartozását?
- Opcionális: milyen magyar és/vagy helyi közösség(ek)hez tartozik; milyen közösségek játszanak fontos szerepet az életében? (Szabadidős tevékenységek, egyházi kötődés, civil szervezetben végzett munka stb. is felsorolhatók.)

Amennyiben a jelentkezőnek nincs legalább B2 tudásszintje, úgy csak nyelvi előkészítő év (pl. Balassi Intézet) és magyar nyelvvizsga után tudja megkezdeni a képzést.

If the applicant do not have a B2-level knowledge of Hungarian, s/he may only start the program after completing a compulsory one-year preparatory language course and passing the language exam.
Overview
There is a significant persistent demand for computer engineers both in Hungary and abroad. We intend to satisfy these labor market needs by providing practice-orientated, internationally recognized, high level qualifications.
The Computer Computer Science Engineering program of Pázmány ITK is an excellent choice for those who are interested in the fastest developing areas of information technology. The training gives a special insight into fields where information technology is faced with new, unknown challenges such as medical sciences, human-machine contacts, parallel computation, and the world of nano- and micro-electronics.
Along with the classic questions of computer technology in our curriculum, several uniquely innovative features are introduced. In observing living organisms, we would like to study their way of working and apply our findings to the world of microchips and sensors. The revolution of sensors, the growth of chip complexity, the ubiquitous kilo-processor chips, the facilitation of natural human communication, and human language technology are areas where we are able to explore, even internationally, new territories.
Within the practical specialization at the Faculty, thanks to the numerous various topics, every student can find their own area of interest in addition to the academic subjects. Subjects in the fifth semester are taught in English in order to develop the language proficiency of students. The most outstanding students can pursue their studies at one of the leading universities in the given field abroad. An eight-week-long internship, taking place at an industrial company, in a hospital, or at an academic research institute, can further deepen the already acquired knowledge and practical skills and can provide invaluable experience for the job market.
For further information, please contact us at international.office@itk.ppke.hu
***
Mérnökinformatikus képzésünk célja olyan informatikai szakemberek képzése, akik megfelelő válaszokat tudnak adni a XXI. század technikai kihívásaira, és mély alaptárgyi ismereteiknek köszönhetően képesek követni az információs technológiák gyors fejlődését. A szakon végzettek jelenleg a legkeresettebb és legjobban fizetett diplomások közé tartoznak a magyarországi munkaerőpiacon.
A képzés során a hallgatók megismerik a minket körülvevő információs társadalom fontos építőelemeit (elektronikai eszközök, telekommunikációs és számítógép-rendszerek), és képesek lesznek megérteni azok együttes működését. Az informatikusoknak lehetőségük van olyan alkotó és értékteremtő munkát végezni, amely széles körű társadalmi haszonnal és elismertséggel jár.
A Karon zajló képzés sajátossága, hogy a hagyományos, ember által tervezett technológiai rendszereken túl az élővilágban megtalálható biológiai "megoldások", struktúrák viselkedésének megértésére, modellezésére is nagy hangsúlyt fektetünk (pl. molekuláris biológiai és neurobiológiai ismeretek oktatásával) hozzájárulva az újszerű megközelítések alkalmazásához a mérnöki területen.
Kutató egyetemi karként hallgatóinknak lehetőségük van arra, hogy már a BSc tanulmányaik során bekapcsolódjanak az egyetemen folyó kutatásokba. Minősített oktatóink magas száma és színvonalas tudományos munkája garantálja, hogy a diákköri kutatásba bekapcsolódó hallgatók eredményes munkát végezzenek, amely nagyban segíti hazai vagy nemzetközi továbbtanulásukat.
Programme structure
The Computer Science Engineering BSc program is conducted in Hungarian, with the exception of the fifth semester, when all subjects are in English.
Structure of the Study Program:
Fundamentals in Natural Sciences (40-45 credits)
Economics and Humanities (15-25 credits)
Basic Skills and Specific Professional Skills (100-150 credits)
- Systems Engineering module
- Software Technology module
- Information Systems module
- Specific Professional Skills
- Specialization
Diploma Subjects (19 credits)
Specializations offered within the program:
- Sensory robotics and Info-bionics
- Microelectronics and Info-communication
- Software and Language Technology.
DETAILED CURRICULUM (in Hungarian)
(The curriculum serves as a guideline. Minor changes might appear from year to year.)
For further information, please contact us at international.office@itk.ppke.hu
***
A Mérnökinformatikus BSc képzés oktatási nyelve a magyar, az ötödik szemeszter kivételével, amikor a hallgatók minden tárgyat angolul tanulnak.
A képzés felépítése:
Természettudományi alapismeretek (40-45 kredit)
Gazdasági és humán ismeretek (15-25 kredit)
Szakmai törzsanyag és differenciált ismeretek (100-150 kredit)
- Rendszertechnika modul
- Szoftvertechnológia modul
- Informatikai rendszerek modul
- Differenciált szakmai ismeretek
- Specializáció
Diplomához kapcsolódó tárgyak (19 kredit)
Választható specializációk:
- Érzékelő robotok és infobionika
- Mikroelektronika és infokommunikáció
- Szoftver- és nyelvtechnológia
RÉSZLETES MINTATANTERV (magyarul)
(A tanterv iránymutatásul szolgál. Évről évre előfordulhatnak kisebb-nagyobb módosítások.)